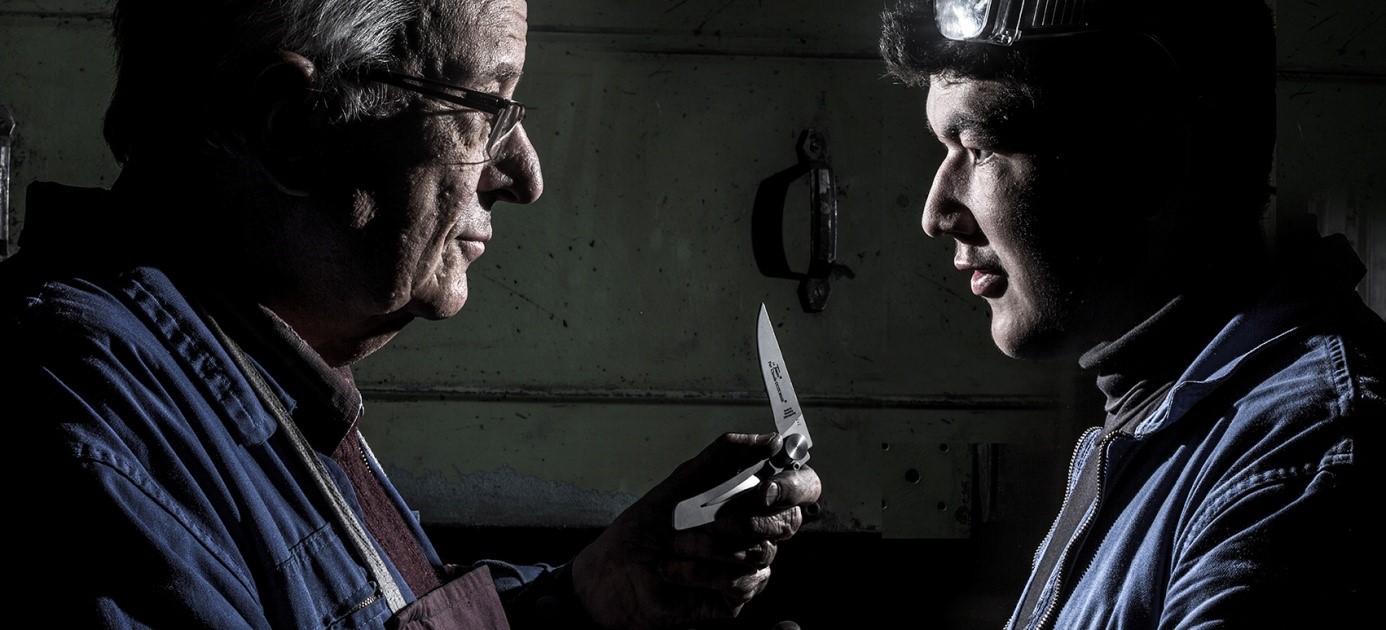 Since its creation in 1902, the Claude Dozorme house has perpetuated the values of creation, excellence and transmission. For over a century Claude Dozorme has combined unparalleled craftsmanship with technical prowess and innovation in all of his knife models.
Respect for tradition is one of the fundamental values of the Centennial Manufacture where innovation and transmission remain at the service of the Crafts.
After an excessively rigorous selection of the best materials, all the pieces are designed, manufactured, shaped, assembled and checked in the workshops of the Maitre Coutelier, guaranteeing 100% French manufacturing.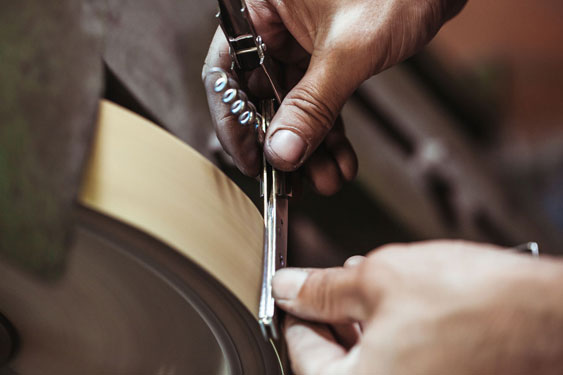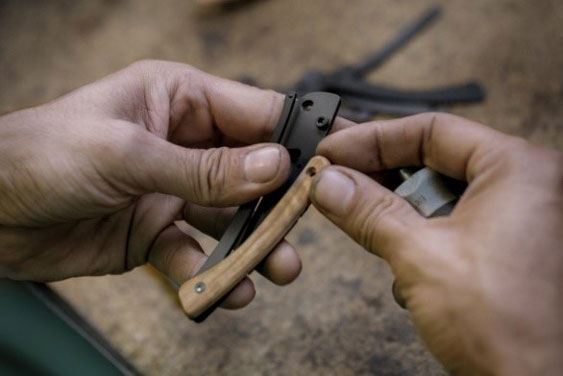 All stages of manufacturing have been reintegrated over the years within the manufacture to ensure monitoring and impeccable quality. Whether cutting, grinding, polishing, sharpening, marking the blades, shaping the sleeves, mounting, adjusting, assembling the knives, more than 98% of the manufacturing stages of your knife, like many other cutlers in the basin, is entirely made under the roof of the Claude Dozorme house.
This integration makes it possible to perpetuate, transmit and conserve with unmatched standards and skill a centuries-old French know-how specific to Claude Dozorme.
Innovation, know-how of excellence, training and transmission, characterize the soul of the Maison Claude Dozorme.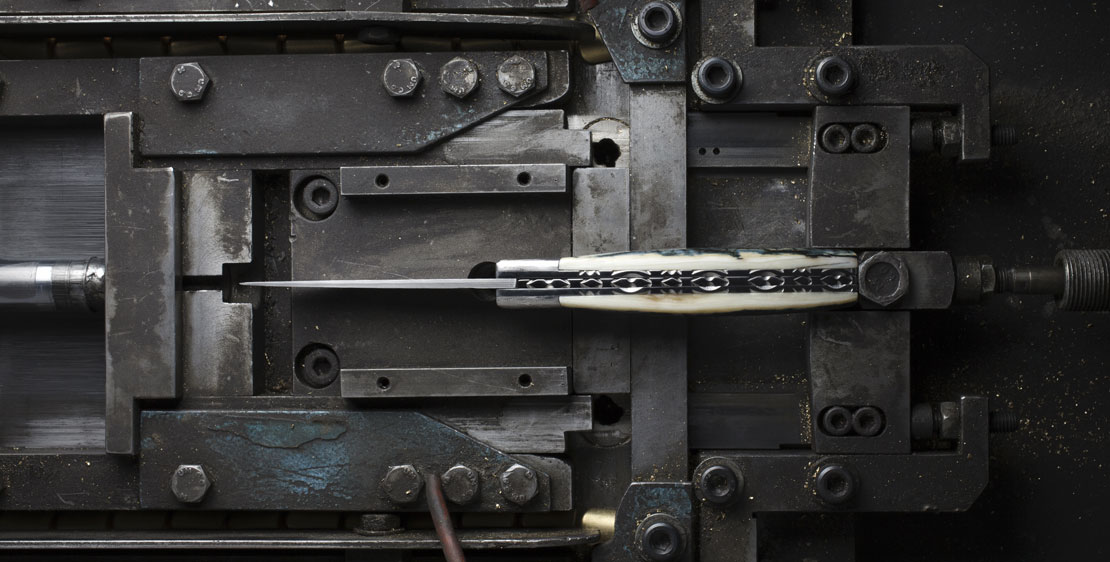 Pictures credit : Ludovic Combes, Denis Pourchet